---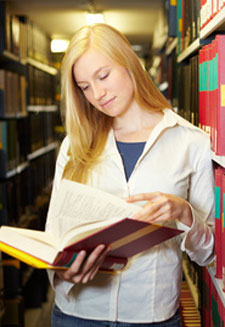 ---
---
---
Contact
Yvonne Hellwig-Laich
phone: +49 (0) 345 55-21356
fax: +49 (0) 345 55-27608
yvonne.hellwig-laich@verwal...
room 8
Barfüßerstraße 17, 2. Etage (Hinterhaus)
06108 Halle
---
---
Login for editors
---
Information on the current application process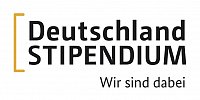 1. Call for application for Winter Semester 2022/23
Dear Students!
1. This year's application period is from April 19th 2022 to May 31st 2022. The call for application with more information will be published shortly.
2. All infomation about the deadlines and which documents are required are available on this website. The application is submitted via an online portal, which will be activated for the application period.
3. The scholarship will be awarded on the 1st October 2022.
4. More information about the requirements are available on our website Frequently Asked Questions.
2. Frequently asked questions about the applications process
What are the chances of receiving the Deutschlandstipendium?
In principle everybody who achieved or will continue to achieve excellent results at school and/ or university can apply. However, the awarding of the Deutschlandstipendium also depends on how many sponsors support the scholarship programme at the university and for which fields of study scholarships are available. The total number of scholarships awarded since October 1st 2011 can be found here.
How can I apply?
The portal will be activated during the application period from19 April 2022, 8 a.m. until 31 May 2022, 3 p.m.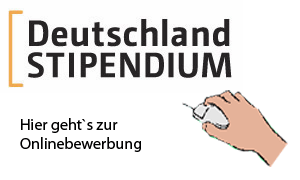 Which documents do I need to submit for my application?
In this checklist we summarised all documents that need to be submitted with your application. Please upload the required documents in the online application portal as PDF files only. If possible, please avoid photographing your documents with your phone or with screen shots! Badly legible or illegible documents can not be considered in the application process and could lead to an exclusion from the procedure.
What aspects do I need to consider in my motivation letter?
Your motivation letter is an essential part of your application. In this Guideline for your motivation letter we summed up important aspects that you should consider when writing your motivation letter. Please take your time for your letter, reflect your personality, your skills and strengths and stay authentic.
I have not yet been accepted at the MLU nor have I a matriculation number yet. Can I still apply?
Yes, you can apply. In this case please attach a copy of your online registration at the MLU or, regarding subjects with restricted access (numerus clausus), the confirmation of your submitted application. When filling in the application agreement to apply for the Deutschlandstipendium, please enter your application number instead of a matriculation number.
What do I indicate in my application if I haven't got a transcript of records yet or the credit points (ECTS) and grades are not listed yet?
If you do not have any credit points (ECTS) and/or grades yet or these are not listed in your transcript of record, please contact your examination office and ask for an overview of your credits. If you cannot find out how many credit points you've already achieved there either, please fill in a "0" in the fields "Previously gained credit points (ECTS)" and "Calculation of grading required" in the online application portal and give a brief explanation in the field "Remarks about the application" at the end of your online application.
Do I require any expert opinions, reference or recommendation letters to apply?
No, reference and recommendation letters as well as expert opinions will not be considered in the application process.
I have already obtained the Deutschlandstipendium in the last winter semester 2021/22 at MLU and I would like to apply again. What should I keep in mind?
For your reapplication please use your login data from last year (application period of winter semester 2021/22). For login please use your email-address and password from last year. If you lost your old password, you can reset it with the function "Reset password" ("Passwort zurücksetzen"). In this way it is possible to use your application data from last year. Please don't forget to update your information and documents in the online application portal, in particular the information about your grades and other criteria. If you don't update your information, it might lead to exclusion of your application.
How many and for which fields of study are the Deutschlandstipendium scholarships awarded?
Currently, 103 Deutschlandstipendien can be awarded (state of 11.05.2022). This overview is updated on an ongoing basis.
In addition to the sponsored study programmes listed, free scholarships are also awarded. Free scholarships are scholarships without any special study programme preferences in respect of the sponsors. Therefore, applications are both possible and desired for all study programmes.
3. New regulation of the standard period of study due to the Covid 19 pandemic
Due to the Covid-19 pandemic, a new regulation was made regarding the standard period of study. For students who were enrolled in
summer semester 2020

winter semester 2021/22


summer semester 2021

winter semester 2021/22

and not on leave during that time, the standard period of study extends up to four semesters. This means, that the Germany scholarship can also be received up to four semesters beyond the actual standard period of study.
How will the adjustment to the standard period of study be considered for my application?
The adjustment of the standard period of study due to the Covid 19 pandemic will be taken into account for all applicants in the selection process, so you will not be disadvantaged.
Therefore, please note the following for your application!
Please enter the semester and university semester number indicated on your enrollment certificate.
---
---