---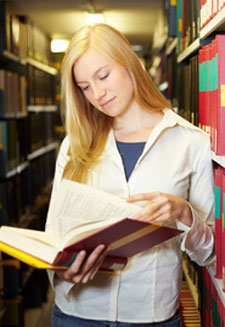 ---
---
Contact
Für Förderer: Katrin Rehschuh, Leiterin Stabsstelle Rektorat
phone: 0345 55 21002
fax: 0345 55 27075
katrin.rehschuh@rektorat.un...
Universitätsring 10
06108 Halle (Saale)
Für Studierende: Yvonne Hellwig, Abteilung 1 Studium und Lehre
phone: 0345 55 21356
fax: 0345 55 27418
yvonne.hellwig@verwaltung.u...
room 8
Barfüßer Straße 17, 2. Etage
06108 Halle (Saale)
---
---
Login for editors
---
The Germany Scholarship
Take advantage of this offer! Performance pays off! Promotion of excellence requires a strong community! Encourage yourself to strive for outstanding achievement through a scholarship!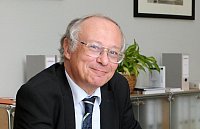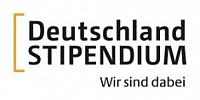 Germany Scholarships were first introduced at German universities in Summer Semester 2011. Fifty percent of the scholarship is financed by the Federal Ministry of Education and Research, the other half by companies, foundations and private citizens.
Up to eight percent of all students (160,000) at German universities are to benefit nationwide from the Germany Scholarship, whereby the number of recipients is set to increase on a continuous basis.
As a general rule, students receive € 300 a month for two semesters or until no later than the end of their regular period of study. This financial aid does not depend on income levels and can be received in addition to BAföG aid.
This support helps young people improve their living and learning conditions. It promotes creative minds and contributes to combating the threat of skilled labour shortages.
Martin Luther University has been taking part in the national Germany Scholarship programme since Winter Semester 2011. So far a total of 133 scholarships have been awarded: 35 in Winter Semester 2011, 19 in Summer Semester 2012, 52 in Winter Semester 2012 and 27 in Summer Semester 2013.
You will currently find information about next call applications on our website.
Background information
Find out all about the federal government's national scholarship programme at: www.deutschland-stipendium.de
---
News and press release about Germany Scholarship
Im Newsarchiv finden Sie weitere Beiträge, Fotos, Berichte über Veranstaltungen, Stipendiatinnen und Stipendiaten im Porträt und mehr.

Festveranstaltung Deutschlandstipendien am 09. April 2013
09.04.2013: Am 09. April 2013 fand im Vorfeld der Festveranstaltung mit den Förderen und Stipdendiaten ein Beisammensein im Georg-Forster Haus, dem Internationalen Begegnungszentrum der MLU, statt. Im Anschluss erfolgte die feierliche Übergabe von 27 weiteren Deutschlandstipendien in der Aula des Löwengebäudes. Für weitere Eindrücke und Impressionen zur Festveranstaltung klicken bitte Sie auf mehr.
27 weitere Deutschlandstipendien zum Sommersemester 2013
04.04.2013: Die Martin-Luther-Universität Halle-Wittenberg vergibt weitere 27 Deutschlandstipendien zum Sommersemester 2013. Fünf neue Stifter konnten gewonnen werden.
---
---