---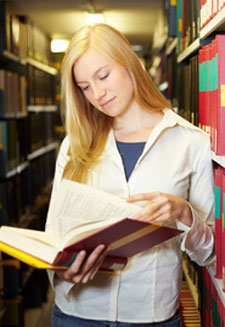 ---
Contact
Yvonne Hellwig-Laich
phone: 49 (345) 55 21356
fax: 49 (345) 55 27608
yvonne.hellwig-laich@verwal...
room 8
Barfüßer Straße 17, 2. Etage (Hinterhaus)
06108 Halle
---
---
Login for editors
---
Call for applications
---
Next steps at the application procedere
We received 489 applications. Thank you very much for your interest in the Germany Scholarship programme Deutschlandstipendium.
Examination of all applications
Selection of Germany Scholarship recipients by selection committee at the university on 21st September 2017
Awarded applicants will be informed in writing about the results presumably in the end of September 2017
Germany Scholarships paid out monthly starting at the beginning of the semester after confirmation of the recipients.
Letter of refusal expected 4-6 weeks after session of the selection committee (presumably between middle of october to the end of october 2017)
Every applicant will be informed via mail or e-mail about the results. Therefore please inform us in due time of any changes in your postal address.
Cerenomy and "Come together" on 24th October 2017 at 4 pm with all sponsors and the new scholarship holders.
Overview study courses
Presumably 101 scholarships will be awarded. Up-to-date information concerning the number and individual fields of study will be provided on our webpage (date 30 th August 2017).
In addition to the study programmes listed on our webpage there will also be awarded free scholarships again. Free Scholarships are Scholarships that are not prior to special study programme preferences in respect of the sponsors. Therefore applications were both possible and desired for all study programmes!
Faculty
Field of study
Study course
Theological Faculty
Evangelische Theologie
Evangelische Theologie (Kirchliches Examen)
Evangelische Religionspädagogik (Lehramt Staatsexamen)
Faculty of Law and Economic Sciences
Legal Sciences
Legal Sciences
Faculty of Law and Economic Sciences
Economic Sciences
Buisness Economics
Human Resources Management
Medical Faculty
Medizin und Pflegewissenschaften
Evidenzbasierte Gesundheitspflege
Gesundheits- und Pflegewissenschaften
Humanmedizin allgemein
Humanmedizin mit Interessenschwerpunkt Nephrologie
Zahnmedizin
Philosophical Faculty I
Sozialwissenschaften und historische Kulturwissenschaften
Kunstgeschichte
Politikwissenschaften
Philosophical Faculty II
Philologien, Kommunikations- und Musikwissenschaften
Medien- und Kommunikationswissenschaften
Musikwissenschaft
Philosophical Faculty III
Erziehungswissenschaften sowie Lehramt Grund- und Förderschule
Katholische Religion (Lehrämter)
Lehramt für Grundschule
Lehramt für Förderschule
Faculty of Natural Sciences I
Biosciences, Pharmacy, Biological Science
Pharmaceutical and Industrial Biotechnology
Faculty of Natural Sciences II
Chemistry, Physics and Mathematics
Polymer Materiasl Science
Faculty of Natural Sciences III
Agricultural and Food Sciences, Geosciences and Informatics
Others
Lehramt Sekundarschulen und Gymnasien
Lehramt Sekundarschulen und Gymnasien u.a. mit Lehramtsfach Katholische Religion
---
---