---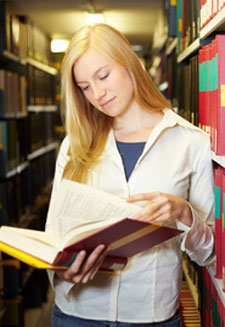 ---
---
Contact
Yvonne Hellwig-Laich
phone: +49 (0) 345 55-21356
fax: +49 (0) 345 55-27608
yvonne.hellwig-laich@verwal...
room 8
Barfüßer Straße 17, 2. Etage (Hinterhaus)
06108 Halle
---
---
Login for editors
---
Call for applications
---
ATTENTION! Extended Application Period!
The application period for the Deutschlandstipendium is extended to 06 August 2018, 12.59 pm.
Call for applications for Winter Semester 2018/2019
Application period runs from 9th July 2018 until 6 August 2018
The application period for the Deutschlandstipendium for Winter Semester 2018/19 will begin on 7 July, 2018 8:00 am. The deadline is 6 August 2018, 12:59 pm. Please be reminded that the online-platform is available for the time of the application period only and application have to be handed in via the online platform exclusively.
Important Hints
1. Before you start your application, please read the Call for Applications and the Application Agreement carefully. Especially the Application Agreement has important information as well as a check list with a manual for the online application. You will be guided step by step through the online platform.
2. Please note that missing and incomplete applications as well as late applications will not be considered.
3. Applications without a signed Application Agreement cannot be considered. The deadline to hand in the signed Application Agreement is 6 August 2018. The postmark date is valid.
More information as well as the prerequisites for the application for the Deutschlandstipendium are available in our FAQ-section.
Online-Platform available from 9 July 2018, 8:00 am to 6 August 2018, 12:59 pm.
Overview of the Fields of Study
In addition to the study programmes listed on our webpage there will also be awarded free scholarships again. Free Scholarships are Scholarships that are not prior to special study programme preferences in respect of the sponsors. Therefore applications are both possible and desired for all study programmes!
Faculty
Field of study
Study course
Theological Faculty
Evangelische Theologie
Evangelische Theologie (Kirchliches Examen)
Evangelische Religionspädagogik (Lehramt Staatsexamen)
Faculty of Law and Economic Sciences
Legal Sciences
Legal Sciences
Faculty of Law and Economic Sciences
Economic Sciences
Accounting, Taxation and Finance
Betriebswirtschaftslehre
Buisness Economics
Volkswirtschaftslehre
Wirtschaftsinformatik
Wirtschaftswissenschaften (allgemein)
Medical Faculty
Medizin und Pflegewissenschaften
Gesundheits- und Pflegewissenschaften
Humanmedizin allgemein
Humanmedizin mit Interessenschwerpunkt Nephrologie
Zahnmedizin
Philosophical Faculty I
Sozialwissenschaften und historische Kulturwissenschaften
Politikwissenschaften
Philosophical Faculty II
Philologien, Kommunikations- und Musikwissenschaften
Medien- und Kommunikationswissenschaften
Philosophical Faculty III
Erziehungswissenschaften sowie Lehramt Grund- und Förderschule
Katholische Religion (Lehrämter)
Faculty of Natural Sciences I
Biosciences, Pharmacy, Biological Science
Biochemie/Biotechnologie
Pharmazie
Faculty of Natural Sciences II
Chemistry, Physics and Mathematics
Chemie
Erneuerbare Energien
Physik
Faculty of Natural Sciences III
Agricultural and Food Sciences, Geosciences and Informatics
Agrarwissenschaften
Angewandte Geowissenschaften (Fachgebiet Ingenieurgeologie)
Informatik
Management natürlicher Ressourcen
Others
Lehramt Sekundarschulen und Gymnasien
Lehramt Sekundarschulen und Gymnasien u.a. mit Lehramtsfach Katholische Religion
Procedure of Choosing-Process
1. Examining all incoming applications.
2. Picking the recipients of the scholarship through a selection committee, presumably in October.
3. Sending out permit modests.
4. After an in-time handing in of the Annahmeerklärung for the scholarship, the payments will be monthly.
5. Sending out of declines about 4 to 6 weeks after the meeting of the selection committee.
---
---