---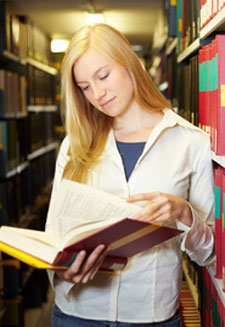 ---
Contact
Yvonne Hellwig-Laich
phone: 49 (345) 55 21356
fax: 49 (345) 55 27608
yvonne.hellwig-laich@verwal...
room 8
Barfüßer Straße 17, 2. Etage (Hinterhaus)
06108 Halle
---
---
Login for editors
---
Call for applications
---
Next call for applications for Winter Semester 2018/2019
You will currentyl find information about the next call for applications for winter semester 2018/19 (beginning 1st October 2018) on our website. The next application period will presumably begin in June 2018. The precise deadlines will be available by the mid of May 2018 on this website. Furthermore the call for application will be published in StudIP, in our online portal called "Löwenportal" and all faculties of Martin Luther University.
Number of scholarships and fields of study for Winter Semester 2018/19
The precise number of scholarships to be awarded and also the fields of study will be published in our call for application presumably in middle of May 2018.
---
---