Solidarity with Ukraine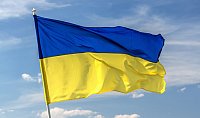 Ivan Kmit/stock.adobe.com
The Rector of the University, Professor Christian Tietje: "We deeply condemn the illegal invasion of Ukraine by President Vladimir Putin. On February 25, MLU and all of Saxony-Anhalt's universities signalled their solidarity with Ukraine."
For us at MLU, the following things are now important:
We will do our utmost to support war refugees from the region who come to Halle.
We will assist students and doctoral candidates from Ukraine and the Russian Federation who are already here. They find the information they need on a special webpage by the International Office.
We are doing everything we can to prevent Ukrainian students, doctoral candidates and scientists at MLU from having to return to the war zone and are therefore in close contact with the federal and state governments.
The DAAD and the DFG have currently suspended funding for projects with Russian partners. We are following suit. At the same time, we pay tribute to the Russian scientists who courageously wrote an open letter against the invasion . We are supporting applications for at-risk scientists as part of the funding programmes intended for this.
Information about offers of assistance
Ways to donate
---
---