---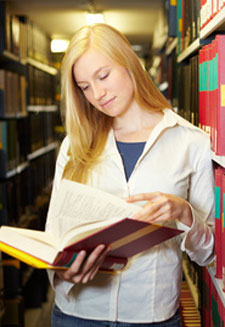 ---
---
---
Contact
Yvonne Hellwig-Laich
phone: +49 (0) 345 55-21356
fax: +49 (0) 345 55-27608
yvonne.hellwig-laich@verwal...
room 8
Barfüßerstraße 17, 2. Etage (Hinterhaus)
06108 Halle
---
---
Login for editors
---
Call for applications
---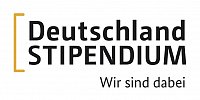 1. Information for the next application announcement for the Deutschlandstipendium
Dear Students,
Martin Luther University is awarding Deutschlanstipendien for the Winter Semester 2020/2021 starting 1 October 2020. The application period starts on 15 June 2020 and ends on 17th July 2020.
1. The application for a Deutschlandstipendium is exclusively online. The portal is activated from 15th June 2020 at 8:00 am - 17th July 2020 at 13:00 pm in the afternoon.
2. The selection committee of Martin-Luther-University Halle-Wittenberg decides on awarding of the Deutschlandstipendium after careful examination of all applications submitted complete and on time. Every applicant will be informed via e-mail about the results.
3. The scholarship will be awarded on the 1st October 2020.
4. The regulation of the awarding for the Deutschlandstipendium based on the Stipendienprogramm- Gesetzes , der Stipendienverordnung and the statutes of the MLU.
2. Onlineportal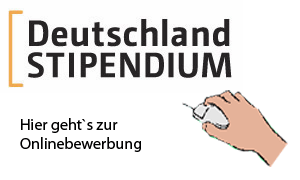 For your application please use the online application portal, provided by the Federal Ministry of Education and Research by this external link: https://bewerbung.dstip.de/uni-halle .
The application process includes the following steps:
Please carefully read, fill in, print out and sign the application agreement. The signed agreement then needs to be scanned and attached to your online application.
Enter and save all the required information on the application website. Required fields marked with a star * must be filled in.
Upload the required documents listed below (only as PDF-files). Please avoid taking pictures from documents with your phone or from your computer screen. Badly legible or illegible documents will not be considered in the application process.
3. Application documents
Required application document (Click here for download the checklist).
Please attach the following documents as PDF files:
the signed and scanned application agreement,
a Curriculum Vitae,
a motivation letter of max. 1 DIN A4 page, in which the aspects according to StipG § 3 and StipV § 2 (2) are explained, if applicable,
certificate of higher education entrance qualification; for foreign certificates: an officially authenticated transferable translation into German or English and a conversion of grades into the German grading system (e.g. a verification by uni-assist e.V.),
if already present, certificates/ confirmations of examinations and assessments as well as credit points (ECTS) received (e.g. a current overview of your subjects and grades from the online Löwenportal, a current performance record from your faculty or from your examination office),
for master students or university applicants for a master programme: certificates of the first university degree (e.g. bachelor certificate) if already present,
the current certificate of enrolment, if already present. Applicants to the university: please submit the certificate of enrolment or the letter of admission as soon as available.
if stated and also submitted:
certificates of prior vocational education, evidences of employment while studying and/ or work in a family business (e.g. attestation from your employer, copy of employment contract), certificates of achievements and awards, evidences of extra-curricular voluntary engagement
evidences of special personal and social circumstances
(Proof of migration/ refugee background and first academic in family (only regarding the parents) is not required, but must be described in detail the application).
If the application documents are not in German or English, please attach an officially certified (amtlich beglaubigt) German translation.
Commendation letters and letters of reference will not be considered in the application process.
4. Consultation
Unfortunately a personal on-site consultation is not available until further notice.
Please use following opportunities:
Consultation via video conference. You need an internet-connected laptop/PC or a mobile phone (no special software required). A consultation appointment can be arranged via phone 0345-55 21356 or email deutschlandstipendium@verwaltung.uni-halle.de. We invite you to use this opportunity to speak directly with us and ask your questions!
We answer your questions via phone: (49) 0345-55 21356
You can always write an email: deutschlanstipendium@verwaltung.uni-halle.de
5. Frequently asked questions about the application process
How many and for which areas of study are Deutschlandstipendien awarded?
Currently 101 Scholarships could be awarded for the winter semester 2020/21. In addition to the sponsored study programmes listed on our webpage free scholarships are also awarded. Free scholarships are scholarships without any special study programme preferences in respect of the sponsors. Therefore applications are both possible and desired for all study programmes (state of 30th June 2020).
I have already obtained the Deutschlandstipendium in the last winter semester 2019/20 at MLU and I would like to apply again. What should I keep in mind?
For your reapplication please use your login-details from the last year (application period of winter semester 2019/20). For login please use your email-address and password from the last year. If you lost your old password, you can reset it with the function "Reset password" ("Passwort zurücksetzen"). In this way it is possible to use your application details from the last year. Please don't forget to update your information and documents in the online application portal, in particular the information about your grades and other criteria. If you don't update your information, it might lead to exclusion of your application.
What are the current application and registration deadlines for a course of study at the MLU?
An application for restricted study programmes with Numerus Clausus is possible until 20th August 2020.
Enrolment for undergraduate programmes without restricted access can be made until 15th October 2020 and
for Master's programmes without Numerus Clausus up to 30th September 2020.
For foreign applicants who did not receive their university entrance qualification in Germany, the application deadline is 15 July 2020 for both undergraduate programmes and Master's programmes.
The deadlines may vary for individual programmes. Further information can be found here or on the web pages of the admission office of the MLU.
I have not yet been accepted at the MLU nor have I a matriculation number yet. Can I still apply?
Yes, you can apply. In this case please attach a copy of your online registration at the MLU or regarding subjects with restricted access (numers clausus), the confirmation of your submitted application. When filling in the application agreement to apply for the Deutschlandstipendium, please enter your application number instead of a matriculation number.
What do I indicate in my application if I haven't got a transcript of records yet or the credit points (ECTS) and grades are not listed yet?
If you do not have any credit points (ECTS) and/or grades yet or these are not listed in your transcript of record, please contact your examination office and ask for an overview of your credits. If you cannot find out how many credit points you've already achieved there either, please fill in a "0" in the fields "Previously gained credit points (ECTS)" and "Calculation of grading required" in the online application portal and give a brief explanation in the field "Remarks about the application" at the end of your online application.
At the time of application the standard period of study in my degree programme is already less than 2 semesters. Can I still apply?
Yes, you can still apply. The Deutschlandstipendium is usually granted for 2 semesters, but a shorter period is possible, however not for less than 1 semester. Please note that if you successfully end your studies while receiving the scholarship, the funding will end with the announcement of the overall result but at the latest by the end of the second month following the completion of your last examination.
Do I require any expert opinions, reference or recommendation letters to apply?
No, reference and recommendation letters as well as expert opinions will not be considered.
What are the chances of receiving the Deutschlandstipendium?
In principle everybody who achieved or will continue to achieve excellent results at school and/ or university can apply. However, the awarding of the Deutschlandstipendium also depends on how many sponsors support the Germany Scholarship programme at the university and for which areas of study scholarships are available. The total number of scholarships awarded since October 1st 2011 can be found here.
---
---