---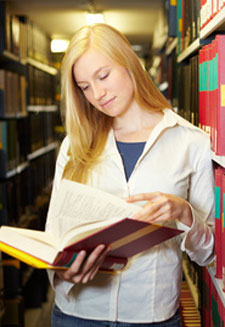 ---
---
Contact
Yvonne Hellwig-Laich
phone: +49 (0) 345 55-21356
fax: +49 (0) 345 55-27608
yvonne.hellwig-laich@verwal...
room 8
Barfüßerstraße 17, 2. Etage (Hinterhaus)
06108 Halle
---
---
Login for editors
---
Call for applications
---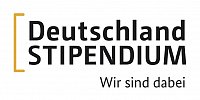 2. Next steps at the application procedere for the Winter semester 2020/21
Dear Students,
we received 716 applications in total. Thank you very much for your interest in the
Deutschlandstipendium.
What are the next steps?
1. Examination of all applications.
2. Selection of Deutschlandstipendium recipients by the selection committee at
the university presumably on 30th October 2020.
3. Awarded applicants will be informed in writing by e-mail about the results between 29th October to 02nd November 2020.
4. Applicants who have not been selected will receive their letter of rejection by e-mail about 6 weeks after the decision of the selection committee.
5. Ceremony of the awarded scholarship holders together with all sponsors on 02nd December 2020.
Please check your e-mail box regularly and your spam folder if necessary and inform us in due time of any changes in your postal address.
2. Frequently asked questions about the application process
How many and for which areas of study are Deutschlandstipendien awarded?
Currently 117 Scholarships could be awarded for the winter semester 2020/21. In addition to the sponsored study programmes listed on our webpage free scholarships are also awarded. Free scholarships are scholarships without any special study programme preferences in respect of the sponsors. Therefore applications are both possible and desired for all study programmes (state of 10th September 2020).
What are the chances of receiving the Deutschlandstipendium?
In principle everybody who achieved or will continue to achieve excellent results at school and/ or university can apply. However, the awarding of the Deutschlandstipendium also depends on how many sponsors support the Germany Scholarship programme at the university and for which areas of study scholarships are available. The total number of scholarships awarded since October 1st 2011 can be found here.
What are the current application and registration deadlines for a course of study at the MLU?
An application for restricted study programmes with Numerus Clausus is possible until 20th August 2020.
Enrolment for undergraduate programmes without restricted access can be made until 15th October 2020 and
for Master's programmes without Numerus Clausus up to 30th September 2020.
For foreign applicants who did not receive their university entrance qualification in Germany, the application deadline is 15 July 2020 for both undergraduate programmes and Master's programmes.
The deadlines may vary for individual programmes. Further information can be found here or on the web pages of the admission office of the MLU.
---
---