---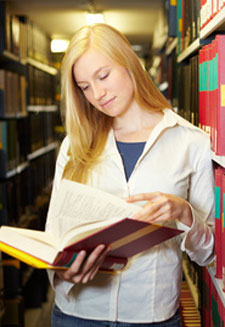 ---
---
Contact
Für Förderer: Katrin Rehschuh, Leiterin Stabsstelle Rektorat
phone: 0345 55 21002
fax: 0345 55 27075
katrin.rehschuh@rektorat.un...
Universitätsring 10
06108 Halle (Saale)
Für Studierende und Förderer: Yvonne Hellwig-Laich, Abteilung 1 Studium und Lehre, Referat 1.3
phone: 0345 55 21356
fax: 0345 55 27608
yvonne.hellwig-laich@verwal...
room 8
Barfüßer Straße 17, 2. Etage
06108 Halle (Saale)
---
---
Login for editors
---
The Germany Scholarship
Take advantage of this offer! Performance pays off! Promotion of excellence requires a strong community! Encourage yourself to strive for outstanding achievement through a scholarship!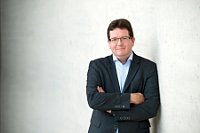 MLU-Rektor Prof. Dr. Christian Tietje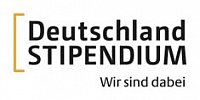 Germany Scholarships were first introduced at German universities in Summer Semester 2011. Fifty percent of the scholarship is financed by the Federal Ministry of Education and Research, the other half by companies, foundations and private citizens.
Up to eight percent of all students (160,000) at German universities are to benefit nationwide from the Germany Scholarship, whereby the number of recipients is set to increase on a continuous basis.
As a general rule, students receive € 300 a month for two semesters or until no later than the end of their regular period of study. This financial aid does not depend on income levels and can be received in addition to BAföG aid.
This support helps young people improve their living and learning conditions. It promotes creative minds and contributes to combating the threat of skilled labour shortages.
---
News and press release about the Deutschlandstipendium
Virtueller Sektempfang: Rektor übergibt Deutschlandstipendien
18.12.2020: So ungewöhnlich wie das Jahr, so ungewöhnlich ist auch die Übergabe der neuen Deutschlandstipendien gewesen. Rektor Prof. Dr. Christian Tietje empfing am 17.12.2020 die Stifterinnen und Stifter, die Studierenden sowie Vertreterinnen und Vertreter der Unileitung und der Fakultäten wegen der Corona-Pandemie in einer Videokonferenz.
Pressemitteilung: So viele wie noch nie: 116 Deutschlandstipendien für Studierende der Universität Halle
09.12.2020: Die Martin-Luther-Universität Halle-Wittenberg (MLU) vergibt zum Wintersemester 116 Deutschlandstipendien an sehr gute und engagierte Studierende. Die Zahl der Stifter ist auf 64 gestiegen. Die Übergabe durch Rektor Prof. Dr. Christian Tietje erfolgt am 17. Dezember digital.
Since 2011 a number of 874 scholarships have been awarded.
| Semester | Number of scholarships | Number of applications |
| --- | --- | --- |
| Winter Semester 2020/21 | 116 | 716 |
| Winter semester 2019/20 | 89 | 639 |
The numbers from previous years can be found under this link:
"Deutschlandstipendium since 2011"
---
---
---