---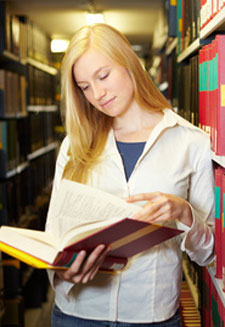 ---
---
Contact
Für Förderer: Katrin Rehschuh, Leiterin Stabsstelle Rektorat
phone: 0345 55 21002
fax: 0345 55 27075
katrin.rehschuh@rektorat.un...
Universitätsring 10
06108 Halle (Saale)
Für Studierende und Förderer: Yvonne Hellwig-Laich, Abteilung 1 Studium und Lehre, Referat 1.3
phone: 0345 55 21356
fax: 0345 55 27608
yvonne.hellwig-laich@verwal...
room 8
Barfüßer Straße 17, 2. Etage
06108 Halle (Saale)
---
---
Login for editors
---
The Germany Scholarship
Take advantage of this offer! Performance pays off! Promotion of excellence requires a strong community! Encourage yourself to strive for outstanding achievement through a scholarship!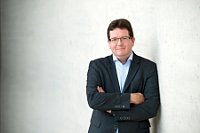 MLU-Rektor Prof. Dr. Christian Tietje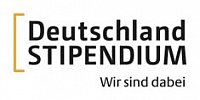 Germany Scholarships were first introduced at German universities in Summer Semester 2011. Fifty percent of the scholarship is financed by the Federal Ministry of Education and Research, the other half by companies, foundations and private citizens.
Up to eight percent of all students (160,000) at German universities are to benefit nationwide from the Germany Scholarship, whereby the number of recipients is set to increase on a continuous basis.
As a general rule, students receive € 300 a month for two semesters or until no later than the end of their regular period of study. This financial aid does not depend on income levels and can be received in addition to BAföG aid.
This support helps young people improve their living and learning conditions. It promotes creative minds and contributes to combating the threat of skilled labour shortages.
---
News and press release about the Deutschlandstipendium
Blog zum Deutschlandstipendium eröffnet!
30.03.2021: Herzlichen Willkommen! Auf diesem Blog wollen wir Sie mit allen Neuigkeiten rund um das Deutschlandstipendium an der MLU informieren.
Wir freuen uns über Ihre E-Mails mit Anregungen, Fragen, Kritik sowie Lob. Schauen Sie gerne rein.
Wettbewerb Deutschlandstipendium "Engagement hoch Zehn" - Jetzt bis zum 20. April 2021 bewerben!
04.03.2021: Alle aktuell geförderten Stipendiatinnen und Stipendiaten werden aufgerufen, sich an dem Wettbewerb "Engagement hoch Zehn" zu beteiligen.
Bis zum 20. April 2021 können sich die Stipendiatinnen und Stipendiaten mit einem maximal dreiminütigen Video bewerben. Die zehn besten Einreichungen erhalten neben Ruhm und Ehr ein Preisgeld von je 3.000 Euro. Die Preise werden auf der Jubiläumsveranstaltung zum Deutschlandstipendium verliehen und die prämierten Initiativen über die Webseiten des Stifterverbandes sowie des Bundesministeriums für Bildung und Forschung, das diesen Wettbewerb fördert, an eine breite, bundesweite Öffentlichkeit kommuniziert.
Nähere Informationen zum Wettbewerb gibt es hier:
https://www.servicezentrum-deutschlandstipendium.de/wettbewerb
Deutschlandstipendiatin Lena Fiedler "möchte einfach Danke sagen".
Lena Fiedler studiert Chemie und erhält seit dem Wintersemester 2020/21 ein Deutschlandstipendium. Ihr Förderer ist die Serumwerk Bernburg AG, die seit 2013 mit zwei Stipendien jährlich junge Menschen an der Universität im Studium unterstützt.
Dr. Jan Lukowczyk, Vorstandsmitglied der Serumwerk Bernburg AG freut sich besonders "dass Lena Fiedler eine so engagierte junge Chemikerin ist".
---
Since 2011 a number of 874 scholarships have been awarded.
| Semester | Number of scholarships | Number of applications |
| --- | --- | --- |
| Winter Semester 2020/21 | 116 | 716 |
| Winter semester 2019/20 | 89 | 639 |
The numbers from previous years can be found under this link:
"Deutschlandstipendium since 2011"
---
---
---