---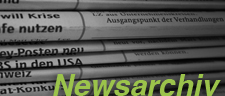 2020
| | | | | | |
| --- | --- | --- | --- | --- | --- |
| Jan | Feb | Mar | Apr | May | Jun |
| Jul | Aug | Sep | Oct | Nov | Dec |
---
2018
| | | | | | |
| --- | --- | --- | --- | --- | --- |
| Jan | Feb | Mar | Apr | May | Jun |
| Jul | Aug | Sep | Oct | Nov | Dec |
---
Newsarchiv: The Germany Scholarship
Jahr 2023
Network meeting in the Händel-Halle with Great Spring Concert on 28.04.2023
28.04.2023: The big spring concert of the Martin Luther University Halle-Wittenberg took place on April 28, 2023 in the Georg Friedrich Händel Hall.
The centerpiece of the evening for all sponsors was the renewed meeting with the donors. In a relaxed atmosphere, experiences were shared, contacts strengthened and new ones made.
The crowning finale was provided by the Academic Orchestra, the University Choir "Johann Friedrich Reichhardt" and the Uni-BigBand. In addition to well-known classics, new adaptations, exclusively for the spring concert, were also presented. Thanks to the generous support of the Association of Friends and Sponsors of the University (VFF), this concert was free of charge for all participants.
Those who would like to take on the role of a scholarship recipient themselves can still apply until May 31, 2023 (see info below).
Wir suchen zwei studentische Aushilfskräfte für unser Team für 2023!
09.01.2023: Für die Unterstützung bei der Vor-und Nachbereitung des Bewerbungsverfahren für das Deutschlandstipendium werden zwei engagierte studentische Aushilfskräfte (m/w/d) für insgesamt 8 Monate April bis November 2023 mit jeweils Ø 35 Stunden pro Monat gesucht.

Es erwarten Sie spannende und abwechslungsreiche Aufgaben in einem netten Team.

Haben wir Ihr Interesse geweckt? Dann freuen wir uns über Ihre Bewerbung per E-Mail bis zum 31. Januar 2023.

Für detaillierte Infos zum Stellenangebot unter "mehr" klicken
(*ausgenommen hiervon sind aktuell Geförderte)
Jahr 2022
Ideenwerkstatt Deutschlandstipendium (digital)
02.12.2022: Liebe Geförderte, das Servicezentrum Deutschlandstipendium setzt seine Angebotsreihe fort: In der Ideenwerkstatt arbeiten Vertreter/innen von Hochschulen, Fördernden und Geförderten in einem geschützten Umfeld gemeinschaftlich und agil an Herausforderungen aus dem weiten Themenfeld des Deutschlandstipendiums. Unter dem Titel "Es werden immer mehr! – Alumni des Deutschlandstipendiums aktiv einbinden" soll es diesmal um das Thema Alumni und die Frage gehen, was erfolgreiche Alumni-Arbeit beim Deutschlandstipendium ausmacht. Die Alumni des Deutschlandstipendiums stellen eine stetig wachsende Zahl dar, die als potenzielle Fördernde, ideelle Inputgebende, Multiplikatoren/innen und Role Models genutzt werden kann und sollte. Zu dieser Online-Veranstaltung amMittwoch, 14. Dezember 2022 von 10:30 Uhr bis 14:30 Uhr(per Zoom)möchte ich Sie herzlich einladen. Ihre Anmeldung zur Teilnahme richten Sie bitte bis zum bis zum 09. Dezember 2022 per E-Mail an alexander.tiefenbacher@stifterverband.de.Weitere Informationen zur Veranstaltung finden Sie unter folgendem Link:https://www.servicezentrum-deutschlandstipendium.de/ideenwerkstatt-alumni
Nutzen Sie die Möglichkeit an diesem kreativen Austauschformat teilzunehmen und sich mit Fördernden und Geförderten auszutauschen, auch wenn Sie aktuell noch keine Alumna/kein Alumni sind!
Studierende treffen ihre Förderer bei der Vergabeveranstaltung am 08.11.2022
11.11.2022: 117 neue Stipendien von insgesamt 66 Stifterinnen und Stiftern sind an der MLU am 08. November vergeben worden.
Save the Date: 8 November 2022, beginning at 4 p.m. Award ceremony for Germany Scholarships
26.10.2022: On Tuesday, 8 November 2022, beginning at 4 p.m., the award ceremony for the Germany Scholarships will take place in the auditorium in the Löwengebäude together with the scholarship holders and the sponsors of the Germany Scholarship.
Admission is at 3 pm. Registration for the event is mandatory for the invited guests. Before and after the event, there will be an opportunity to visit the current exhibitions in the Löwengebäude.
A warm welcome. We look forward to an interesting afternoon.
Translated with www.DeepL.com/Translator (free version)
Photo shoot for the Deutschlandstipendium-calendar 2023
07.06.2022: This summer there will be a professional photo shoot for the Deutschlandstipendium-calendar 2023. For this we are looking for recipients of the scholarship to participate in the project and give a face to the program. Upon completion the calendar will be given to the donors and used by the university for marketing purposes. If you are interested in participating, please write an e-mail to yvonne.hellwig-laich@verwaltung.uni-halle.de. We are looking forward to your contribution!
Network meeting on 14.06.2022
06.05.2022: You may take a look behind the scenes! One of our biggest supporters, Relaxdays GmbH, invites our scholarship holders to a networking meeting on Tuesday, 14.06.2022 in Großkugel.
The eCommerce startup is a local online mail order company for home, garden, sports and leisure with roots at Martin Luther University Halle-Wittenberg. Martin Menz, a native of Halle, Germany, focuses on innovation, a healthy dose of courage and transparency for customers and employees in his company, which creates its own content in addition to software development and logistics (for more information, visit: https://relaxdays-unternehmen.de/ ).
Our scholarship holders can look forward to an insight into the operations of Relaxdays and, above all, get to know each other in a relaxed atmosphere over snacks and drinks.
We are very happy about this great opportunity for exchange and networking.
Save the Date: Networking event at the Great Spring Concert on April 29th 2022
04.04.2022: On April 29th 2022 we host a networking event at the Händel-Halle . Here, scholarship recipients and donors have the opportunity to connect and exchange their experiences over food and drink, before attending the university`s Great Spring Concert.
Ideenwerkstatt Deutschlandstipendium (online) am 24. Februar 2022
31.01.2022: Auch in diesem Jahr setzt das Servicezentrum Deutschlandstipendium seine Angebotsreihe fort: Los geht es mit der Ideenwerkstatt Deutschlandstipendium im digitalen Format, in der Vertreter:innen von Hochschulen gemeinsam mit Fördernden und Geförderten an Herausforderungen aus dem Themenfeld Chancengleichheit arbeiten. Angesichts der wachsenden Chancendiskrepanz im Bildungssektor soll es darum gehen, inwiefern das Deutschlandstipendium einen Beitrag zur Erhöhung von Chancengleichheit leisten kann.
Zu dieser Online-Veranstaltung am Donnerstag, 24. Februar 2022 von 10:30 Uhr bis 15 Uhr (per Zoom) sind alle Stipendiatinnen und Stipendiaten sowie auch unserer Förderer*innen herzlich eingeladen.
Ihre Anmeldung zur Teilnahme richten Sie bitte bis zum bis zum 21. Februar 2022 per E-Mail an alexander.tiefenbacher@stifterverband.de. Weitere Informationen zur Veranstaltung finden Sie unter folgendem Link:
Jahr 2021
A record for the jubilee
120 German scholarships were awarded to very good and committed students of the university on Monday evening. In the tenth year of the program, this is a new high. At the anniversary event in Händel Halle, current sponsors and students as well as former scholarship recipients had their say.
Scholarship holder at the welcome talk of the matriculation ceremony
Together with the mayor Egbert Geier, rector Prof. Tietje, Anna-Amina Zeidan from the student council and the newly appointed professor Dr. Franziska Heller, the German scholarship holder Ravana Oruclu took part in the welcome talk at the matriculation ceremony.
"You have to bring a heart to it."
12.12.2021: "Almost 1,000 German scholarships have been awarded in the ten years since the program was launched at the University of Halle. Katrin Rehschuh, Head of the Rector`s Staff Office, and Yvonne Hellwig-Laich from the Department of Studies and Teaching have been the contact persons for sponsors and students during this time. A look back.
---
---