---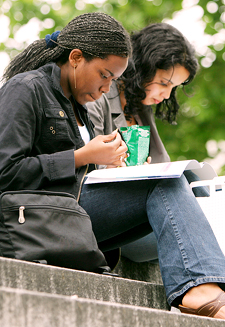 ---
Contact
Immatrikulationsamt - Bereich Internationale Studierende
international.students@uni-...
Universitätsplatz 11 (Löwengebäude)
06108 Halle
Sprechzeit/ office hours:
Mon - Do (Thu)
10:00 -12:30
---
---
Login for editors
---
Apply
Please apply via www.uni-assist.de . We warmly recommend to inform about the application process at its website, f.e. apply in 6 steps or send and track .
For your application at Halle University certified hard copies* are requested.
Please send them in original language, accompanied by a certified translation in German or English per post to the following adress only:
uni-assist e.V.
11507 Berlin
Please inform about the offered subjects and the start of your desired programme via Studienangebot. Most of our programmes begin at winter term. Applications for the wrong semester will be rejected.
Subject specific entrance requirements should be checked there as well (f.e. entrance exam, motivation letter or minimum grades).
Exceptions for medicine, dentistry and pharmacy: Citizens of EU and EEA should apply for the first subject semester only via www.hochschulstart.de. Applicants being older than 55 years cannot be accepted for the first subject semester.
Change in 2020
The application portal will open for summer term 2020 on October 25 only.
NEW: Starting in summer term 2020, you can now apply for the preparatory courses directly via https://my.uni-assist.de/ . Please inform with the help of uni-assist's wbesite ( check: university admission ) whether your graduation certificate results in a subject restriction. Applications for the wrong course cannot be taken into account. A direct application to the Preparartory College Halle (Landesstudienkolleg Halle) is NOT possible. You will find more information about the application procedure at our website.
Applications for Bachelor Biology, Biochemistry and Psychology
Applicants for the first subject semester are requested to register via Hochschulstart for a socalled BID/BAN number - before their regular application via uni-assist . You will have to provide this number to uni-assist even if you should attend the Studienkolleg or a German course before starting your degree studies.
TestAS
From 2019 Halle University will include the TestAS improving the admission grade for bachelor and state examination programmes. If applicants score over 70 percent in either the core or module test, a bonus of maximum 0.2 will be given.
Required documents
school leaving and pre-university certificate (graduation certificate and transcripts) *
university certificates respectively transcripts, if you studied before *
hint: a provisory bachelor certificate is acceptable – the final certificate must be given until max. 4 month after enrolment
subject specific requirements (f.e. entrance exam, motivation letter, CV) according to study programme
language certificates *
* officially certified hard copies of original certificates and translations (German or English)

language certificates
for direct admission to degree studies:
Deutsche Sprachprüfung für den Hochschulzugang Stufe 2 (DSH-2)
TestDaF mit mindestens Stufe 4 in jedem Teilbereich
telc Deutsch C1 Hochschule
Goethe-Zertifikat C2: GDS
Deutsches Sprachdiplom der Kultusministerkonferenz Stufe 2 (DSD-II)
Zeugnis der Feststellungsprüfung (FSP)
for invitation to entrance exam at Studienkolleg or German course (DSH): level B1 or 600 hours of German lessons
for direct admission to DSH exam: level C1 or 1000 hours of German lessons
Deadlines
for bachelor and state examination:
winter semester: June 30 (subsequent filling until July 9)
summer semester: January 15
for master:
winter semester: April 30 (subsequent applications for no NC programmes might be considered)
Exception: M.Sc. Pharmaceutical and Industrial Biotechnology: March 31
summer semester: October 31
We recommed to apply as early as possible - so there might be time for requests and your visa application.
---
---