---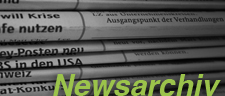 Newsarchiv: Creating knowledge since 1502
Jahr 2021
Electric cars: Special dyes could prevent unnecessary motor replacements
One day in the near future dyes in electric motors might indicate when cable insulation is becoming brittle and the motor needs replacing. Scientists at Martin Luther University Halle-Wittenberg (MLU), together with ELANTAS, a division of the specialty chemicals group ALTANA, have developed a new process that enables the dyes to be directly integrated into the insulation. By changing colour, they reveal how much the insulating resin layer around the copper wires in the motor has degraded.
Tierökologie und Gegenwartsliteratur: Zwei neue Heisenberg-Professuren für die MLU
An der Uni Halle sind zwei neue Heisenberg-Professuren besetzt worden: Die Biologin Prof. Dr. Claudia Fricke hat die Professur für Tierökologie übernommen. Der Germanist Prof. Dr. Stephan Pabst ist zum Professor für Neuere und neueste Literaturwissenschaft berufen worden. Die Heisenberg-Förderung durch die Deutsche Forschungsgemeinschaft (DFG) richtet sich an herausragende Wissenschaftlerinnen und Wissenschaftler, die alle Voraussetzungen für die Berufung auf eine dauerhafte Professur erfüllen.
How proteins control information processing in the brain
A complicated interaction between different proteins is needed for information to pass from one nerve cell to the next. Researchers at the Martin Luther University Halle-Wittenberg (MLU) have now managed to study this process in the synaptic vesicles, which play an important role in this process. The study appeared in the journal "Nature Communications".
Less precipitation means less plant diversity
Water is a scarce resource in many of the Earth`s ecosystems. This scarcity is likely to increase in the course of climate change. This, in turn, might lead to a considerable decline in plant diversity. Using experimental data from all over the world, scientists from the Helmholtz Centre for Environmental Research (UFZ), the German Centre for Integrative Biodiversity Research (iDiv), and the Martin Luther University Halle-Wittenberg (MLU) have demonstrated for the first time that plant biodiversity in drylands is particularly sensitive to changes in precipitation. In an article published in "Nature Communications", the team warns that this can also have consequences for the people living in the affected regions.
Johann Joachim Winckelmann: Neues BMBF-Projekt untersucht Abschriften des berühmten Kunsthistorikers
Johann Joachim Winckelmann gilt als Begründer der wissenschaftlichen Kunstgeschichte und der Archäologie im deutschsprachigen Raum. In einem großen Forschungsprojekt untersuchen Wissenschaftlerinnen und Wissenschaftler der Universität Halle und der TU Darmstadt nun die Einflüsse anderer Gelehrter auf sein Werk. Das Bundesministerium für Bildung und Forschung (BMBF) fördert das Projekt für drei Jahre mit knapp 1,1 Millionen Euro.
Uni Halle verbessert gemeinsam mit Landesfeuerwehrschule den Katastrophenschutz
Um im Ernstfall schnell reagieren zu können, müssen Katastrophenschutzstäbe regelmäßig üben. Tatsächlich geschieht dies jedoch viel zu selten, weil die Vorbereitung und Durchführung solcher Übungen umständlich und aufwendig ist. Gemeinsam mit dem Institut für Brand- und Katastrophenschutz (IBK) in Heyrothsberge wollen Forschende der Universität Halle das ändern, unter anderem mit einer digitalen Stabsbasis und Katastrophensimulationen. Dafür hat das Bundesministerium für Bildung und Forschung (BMBF) insgesamt 1,4 Millionen Euro für zwei Jahre bewilligt.
News
Zum Wintersemester 2021/22 vergibt die Universität Halle wieder Deutschlandstipendien. Studierende sowie Studienbewerberinnen und -bewerber können sich ab sofort bis zum 1. Juni online bewerben. Das Stipendium in Höhe von 300 Euro pro Monat wird in der Regel für zwei Semester vergeben.
News
Das Projekt "Web-Relaunch" hat das Ziel, den Internetauftritt der MLU komplett zu erneuern, ihn also technisch mit einem modernen Content Management System (CMS) zu untersetzen sowie mit einem neuen Design und einer besseren Informationsarchitektur zu versehen. Informationen und Ansprechpartner finden Sie auf der Projektwebsite.
Innovative Nachwuchsförderung: Neues Graduiertenkolleg startet an der Uni Halle
An der Uni Halle nimmt das Graduiertenkolleg (GRK) 2670 "Amphiphilie Plus: Selbstorganisation weicher Materie durch multiple nicht-kovalente Wechselwirkungen" seine Arbeit auf. Im Zentrum der künftigen Forschungsprojekte steht ein grundlegendes Ordnungsprinzip für Moleküle: die Amphiphilie. Die Deutsche Forschungsgemeinschaft fördert das Projekt zunächst bis 2025 mit rund 4,5 Millionen Euro.
Wissenschaftsminister weiht "Erxleben Digital HealthCare Hub" ein
Zusätzliches Geld für die Gründungsförderung an der Universität: Wissenschaftsminister Prof. Dr. Armin Willingmann hat heute im Rahmen der Eröffnung des "Erxleben Digital HealthCare Hub" einen weiteren Förderbescheid über 240.000 Euro für das Scidea Lab Virtuelle Medizin überreicht. Im Anschluss informierte sich der Minister über die Projekte in dem neu hergerichteten Gebäudetrakt, die mit IT-gestützten Methoden die medizinische Versorgung und Behandlung der Menschen verbessern sollen.
Scientists identify genetic networks for spikelet formation in barley
The barley inflorescence, called spike, is crucial for grain yield formation. Therefore, it is of great importance to better understand the processes of spike and spikelet development. This also involves the question how individual genes for barley spike formation interact. In a long-standing research project, an international research team led by the Leibniz Institute of Plant Genetics and Crop Plant Research (IPK) and the Martin Luther University Halle-Wittenberg (MLU) has therefore used lasers to excise and analyse the finest tissue parts involved in barley spikelet organ formation. The results are of immense importance for further comparative studies among other grass or cereal crops and have recently been published in the journal "Science Advances".
Tree plantations offer only limited value for biodiversity conservation
Tree plantations are supposed to help compensate the loss of pristine forest habitats. However, their contribution to biodiversity conservation is limited: For example, plantations host a significantly lower number of beetle species as well as individuals than old-growth forests. This was found by a global analysis published in "Forest Ecology and Management" and led by the German Centre for Integrative Biodiversity Research (iDiv), Friedrich Schiller University Jena (FSU) and Martin Luther University Halle-Wittenberg (MLU).
---
---