---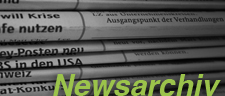 Newsarchiv: Creating knowledge since 1502
Jahr 2020
Smaller habitats worse than expected for biodiversity, study finds
Biodiversity`s ongoing global decline has prompted policies to protect and restore habitats to minimize animal and plant extinctions. However, biodiversity forecasts used to inform these policies are usually based on assumptions of a simple theoretical model describing how the number of species changes with the amount of habitat. A new study published in the journal Nature shows that the application of this theoretical model underestimates how many species go locally extinct when habitats are lost. Scientists from the German Centre for Integrative Biodiversity Research (iDiv), Martin Luther University Halle-Wittenberg (MLU) and the Helmholtz Centre for Environmental Research (UFZ) used data from 123 studies from across the world to set the path for the next generation of biodiversity forecasts in the face of habitat loss and restoration.
Novel test method detects coronavirus in highly diluted gargle samples
Pharmacists at Martin Luther University Halle-Wittenberg (MLU) have succeeded in detecting small amounts of coronavirus SARS-CoV-2 using mass spectrometry. For their investigation, they used gargle solutions of COVID-19 patients. The novel method might supplement conventional tests. It is currently undergoing improvements and might be available as standard diagnostic tool for COVID-19 in the future. Initial results have been published in the "Journal of Proteome Research".
Wärmespeicher, die sich selbst reparieren
Paraffin könnte zukünftig dabei helfen, Wärmespeicher im Boden langlebiger zu machen. Diese werden gebraucht, um zum Beispiel Sonnenenergie über einen längeren Zeitraum zu speichern. Geologen der Universität Halle haben in einer neuen Studie untersucht, inwieweit sich das Paraffin in die Hülle der Speicher einarbeiten lässt und ob dadurch Wärmeverluste verhindert und Risse von selbst verschlossen werden können. Über die Ergebnisse berichtet das Team in der Fachzeitschrift "PLOS ONE".
Protestnote des Akademischen Senats zur Zielvereinbarung 2020-2024
Zur Bewältigung der Folgen der Covid-19-Pandemie wird von den Hochschulen Sachsen-Anhalts verlangt, insgesamt 6 Mio. Euro im Zeitraum von 2022 bis 2024 an das Land abzuführen. Der Akademische Senat der Universität Halle hat in seiner heutigen Sitzung eine deutliche Protestnote an die Landesregierung zum geforderten "Corona-Solidaritätsbeitrag" formuliert.
Schlimmer als gedacht: Rückgang der Artenvielfalt durch Habitatverluste unterschätzt
Mittlerweile ist es auch in der Politik angekommen: Um das Aussterben von Tieren und Pflanzen zu verringern, müssen deren Lebensräume geschützt und wiederhergestellt werden. Doch die entsprechenden politischen Maßnahmen stützen sich oft auf Vorhersagen durch ein einfaches theoretisches Modell, das beschreibt, wie sich die Artenzahl im Verhältnis zum vorhandenen Lebensraum verändert. Eine neue Studie im Fachmagazin "Nature" zeigt nun, dass dieses Standard-Modell unterschätzt, wie viele Arten tatsächlich auf lokaler Ebene aussterben.
Mystery about cause of genetic disease in horses
Warmblood fragile foal syndrome is a severe, usually fatal, genetic disease that manifests itself after birth in affected horses. Due to the defect, the connective tissue is unstable. Under force, for instance, the skin tears from the tissue underneath and the joints can suffer dislocation. A research team from the Universities of Göttingen and the Martin Luther University Halle-Wittenberg (MLU) has now been able to prove that the disease did not stem from the English thoroughbred stallion Dark Ronald XX, which had been the assumption until now. The results have been published in the journal "Animal Genetics".
BMBF-Projekt: Forscher arbeiten an neuem Therapieansatz für fortgeschrittenen Brustkrebs
Ein neues Forschungsprojekt untersucht, wie sich mit Hilfe neuartiger Substanzen verschiedene Arten von fortgeschrittenem Brustkrebs behandeln lassen. Geleitet wird es von der Universität Halle, der Universität Greifswald und der Universitätsmedizin Rostock. Gemeinsam wollen die Teams neue Wirkstoffkandidaten entwickeln, die ein spezielles Enzym in den Tumorzellen attackieren, das für das Wachstum und die Ausbreitung der Tumoren eine entscheidende Rolle spielt. Das Bundesministerium für Bildung und Forschung (BMBF) fördert das Projekt mit einer Million Euro.
Electron cryo-microscopy: Using inexpensive technology to produce high-resolution images
Biochemists at Martin Luther University Halle-Wittenberg (MLU) have used a standard electron cryo-microscope to achieve surprisingly good images that are on par with those taken by far more sophisticated equipment. They have succeeded in determining the structure of ferritin almost at the atomic level. Their results were published in the journal "PLOS ONE".
Neue Testmethode kann das Coronavirus in stark verdünnten Gurgelproben erkennen
Pharmazeuten der Universität Halle ist es gelungen, mit Massenspektrometrie kleinste Mengen des Coronavirus SARS-CoV-2 nachzuweisen. Für ihre Untersuchung nutzten sie Lösungen, mit denen an COVID-19 Erkrankte gegurgelt hatten. Die neue Methode könnte künftig als Ergänzung für bisher übliche Tests dienen. Sie wird nun weiter verbessert, um als Standard-Diagnostik-Werkzeug zur Verfügung zu stehen. Erste Ergebnisse wurden im Fachmagazin "Journal of Proteome Research" veröffentlicht.
Care for cats? So did people along the Silk Road more than 1,000 years ago
Common domestic cats, as we know them today, might have accompanied Kazakh pastoralists as pets more than 1,000 years ago. This has been indicated by new analyses done on an almost complete cat skeleton found during an excavation along the former Silk Road in southern Kazakhstan. An international research team led by Martin Luther University Halle-Wittenberg (MLU), Korkyt-Ata Kyzylorda State University in Kazakhstan, the University of Tübingen and the Higher School of Economics in Russia has reconstructed the cat`s life, revealing astonishing insights into the relationship between humans and pets at the time. The study will appear in the journal "Scientific Reports".
Rätsel um Auslöser für genetische Erkrankung bei Fohlen
Das fragile Fohlen-Syndrom beim Warmblutpferd ist eine schwere, meist tödliche, genetische Erkrankung, die sich bereits nach der Geburt bei betroffenen Fohlen zeigt. Durch den Defekt ist das Bindegewebe instabil. Bei Belastung löst sich zum Beispiel die Haut vom darunterliegenden Gewebe und die Gelenke werden instabil. Ein Forschungsteam der Universität Göttingen und der Universität Halle konnte nun nachweisen, dass die Krankheit nicht auf den berühmten Stempelhengst Dark Ronald XX zurückzuführen ist. Dies wurde bislang vermutet. Die Ergebnisse sind in der Fachzeitschrift "Animal Genetics" erschienen.
Seidenstraße: Auch Hirten hielten Katzen als Haustiere
Gewöhnliche Hauskatzen, wie wir sie heute kennen, haben kasachische Hirten schon vor über 1.000 Jahren als Haustiere begleitet. Das belegen neue Analysen eines fast vollständigen Katzenskeletts, das bei einer Ausgrabung im Süden Kasachstans an der einstigen Seidenstraße gefunden wurde. Ein internationales Forschungsteam unter Leitung der Universität Halle, der Korkyt-Ata Kyzylorda State University in Kasachstan, der Universität Tübingen und der Hochschule der Wirtschaftswissenschaft in Russland hat nun das Leben der Katze rekonstruiert und liefert damit erstaunliche Einblicke in das damalige Verhältnis von Menschen zu Haustieren. Die Studie erscheint in der Fachzeitschrift "Scientific Reports".
---
---