---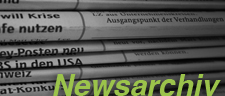 Newsarchiv: Creating knowledge since 1502
Jahr 2023
Study: Most species are rare. But not very rare
More than 100 years of observations in nature have revealed a universal pattern of species abundances: Most plant and animal species are rare but not very rare, and only a few species are very common. These so-called global species abundance distributions have become fully unveiled for some well-monitored species groups, such as birds. For other species groups, such as insects, however, the veil remains partially unlifted. These are the findings of an international team of researchers led by the German Centre for Integrative Biodiversity Research (iDiv), the Martin Luther University Halle-Wittenberg (MLU) and the University of Florida (UF), published in the journal Nature Ecology and Evolution. The study demonstrates how important biodiversity monitoring is for detecting species abundances on planet Earth and for understanding how they change.
Coronavirus: Researchers develop new rapid and reliable detection method
Commercially available mass spectrometers can reliably detect the SARS-CoV-2 coronavirus. In the journal "Clinical proteomics" researchers from the Martin Luther University Halle-Wittenberg (MLU) present a new method which employs equipment that is already being used in hospitals and laboratories to detect bacterial and fungal infections. It takes just two hours from swab to result. According to the team, the approach can also be easily adapted to detect other pathogens and could thus help in future pandemics.
New joint project researches the plant collections of the Moravian Church in the herbarium of the Dresden University of Technology
The Herbarium Dresdense at the Dresden University of Technology (TUD) is one of the medium-sized herbarium collections in Germany with around 500,000 plant specimens. In a current joint project of the Chair of Botany (TUD) and the Interdisciplinary Centre for Pietism Research at the Martin Luther University Halle-Wittenberg (MLU) a sub-collection of the herbarium, which was compiled by members of the Moravian Church from the mid-18th century onwards, is now to be analysed and digitally indexed. The project demonstrates the great scientific potential of university collections and is being funded within the framework of the funding guideline "Networking – Accessing – Researching. Alliance for University Collections II" of the Federal Ministry of Education and Research (BMBF) for the next four years.
"Citation Laureate": Physiker Stuart Parkin für revolutionäre Arbeiten geehrt
Große Ehre für Prof. Dr. Stuart Parkin: Der Direktor des Max-Planck-Instituts für Mikrostrukturphysik Halle und Professor an der MLU zählt zu den "Clarivate Citation Laureates 2023". Als einer von 23 Wissenschaftlern weltweit und als einziger aus Deutschland wurde er für seine revolutionären Arbeiten zur Spintronik und zu neuartigen Speichertechnologien ausgezeichnet. In das Ranking aufgenommen werden nur Forschende mit Fachartikeln, die mindestens 2.000 Mal zitiert worden sind. Das trifft auf gerade einmal 0,01 Prozent aller seit 1970 veröffentlichen wissenschaftlichen Arbeiten zu. Parkin hat sogar drei dieser prägenden Studien veröffentlicht.
Dirk Rossmann zu Gast beim 52. Halleschen Wirtschaftsgespräch
Zum 52. Halleschen Wirtschaftsgespräch am Dienstag, 10. Oktober 2023, kommt Dirk Rossmann, Gründer und langjähriger Geschäftsführer der gleichnamigen Drogeriekette. In einem Interview wird Rossmann über sein Leben und sein Wirken sprechen. Die Veranstaltung beginnt um 18 Uhr in der Aula des Löwengebäudes der MLU. Eine Teilnahme ist nach Anmeldung möglich.
"Mit Leib und Seele" – Universitätsgottesdienste starten am 9. Oktober
Mit dem Semestereröffnungsgottesdienst beginnt am Montag, 9. Oktober 2023, 18 Uhr, in der halleschen Marktkirche die neue Reihe der Universitätsgottesdienste der Martin-Luther-Universität Halle-Wittenberg. Sie steht im Wintersemester 2023/24 unter dem Titel "Mit Leib und Seele".
Fotosynthese: Fichten setzen auf Algenproteine
Die Gemeine Fichte nutzt andere Proteine als die meisten Landpflanzen, um Energie aus Sonnenlicht zu gewinnen. Der Baum greift dabei auf Proteine zurück, die sonst vor allem in Grünalgen zu finden sind. Das schreibt ein Team der MLU und der Palacký-Universität in der Tschechischen Republik im Fachjournal "Nature Plants". Diese ungewöhnliche Proteinwahl könnte Fichten dabei helfen, besser als andere Landpflanzen mit überschüssigem Licht umzugehen.
MLU begrüßt Erstsemester mit Immafeier am 5. Oktober
Die Universität heißt ihre neuen Studierenden mit den zentralen Orientierungstagen ab Montag, 2. Oktober, herzlich willkommen. Höhepunkt ist die Immatrikulationsfeier mit dem "Ersti-Talk" am Donnerstag, 5. Oktober, auf dem Universitätsplatz. Die neuen Studierenden können sich an diesem Tag ab 10.30 Uhr an zahlreichen Beratungsständen informieren. Begleitet wird die Immatrikulationsfeier durch ein abwechslungsreiches Bühnenprogramm. Auf der Bühne findet ab 13 Uhr der "Ersti-Talk" statt - eine lockere und informative Gesprächsrunde, an der auch Rektorin Prof. Dr. Claudia Becker teilnimmt.
Studie: Die meisten Arten sind selten, aber nicht sehr selten
Über 100 Jahre Naturbeobachtungen haben ein potenziell universelles Muster der Artenhäufigkeit enthüllt: Die meisten Tier- und Pflanzenarten sind selten, aber nicht sehr selten, und nur wenige Arten sind sehr häufig. Diese sogenannte "globale Artenhäufigkeitsverteilung" ist für intensiv untersuchte Artengruppen, wie Vögel, mittlerweile lückenlos erfasst. Für andere Artengruppen, wie Insekten, ist das Muster noch unvollständig. Zu diesem Ergebnis kommt ein internationales Team unter Leitung des Deutschen Zentrums für integrative Biodiversitätsforschung (iDiv), der MLU und der University of Florida.
Antikes Ägypten: Neues Forschungsprojekt untersucht Recht und Verwaltung im Land der Pharaonen
Von Alexander dem Großen bis zu Kleopatra: Mit dem Alltag in Recht und Verwaltung im antiken Ägypten befasst sich ein gemeinsames Forschungsprojekt der MLU und der Universität zu Köln. Rund 6.500 Papyrus-Fragmente werden im Rahmen des Vorhabens neu übersetzt, kommentiert und zusammengefasst. Hierfür stellt die Deutsche Forschungsgemeinschaft (DFG) über zwölf Jahre mehrere Millionen Euro aus ihrem Fonds für Langfristvorhaben bereit. Dabei handelt es sich um eine besonders begehrte Form der Förderung für die Geistes- und Sozialwissenschaften. Die MLU bringt in das Projekt auch ihre eigene Papyrussammlung ein.
Materials science: How molecular entanglements determine the structure of polymers
The structure of semi-crystalline polymers largely depends on how strongly their molecular chains are entangled. This has been shown in a new study by researchers from Martin Luther University Halle-Wittenberg (MLU) which was published in the scientific journal "Proceedings of the National Academy of Sciences" (PNAS). Following numerous experiments, the researchers developed a new model to predict the microscopic structure of the materials as well as their properties. Polymers are long-chain molecules. Semi-crystalline polymers are a mixture of solid and liquid elements. They are often used in plastics and packaging materials.
News
Eine spezielle Stärke könnte als Hilfsstoff für Medikamente die Behandlung von Patientinnen und Patienten verbessern. Sie eignet sich als Trägersubstanz für Wirkstoffe und hat Vorteile gegenüber bereits etablierten Hilfsstoffen. Das hat ein Team der MLU herausgefunden. Über seine Forschung berichtet es im "Journal of Controlled Release".
---
---